Iconic guns
Kalashnikov, Dragunov, Glock, Magnum & more.
Comfy transfers
Free hotel pick-up & drop-off.
Open daily
Last minute & solo bookings welcome.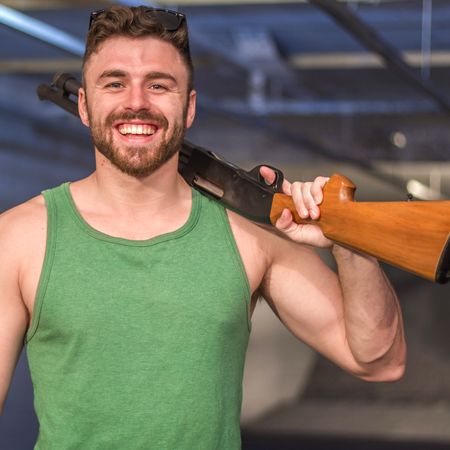 from CZK 1,400 / €55
It only takes 2 minutes to book
Confirmation within 15 minutes
Book now to secure your spot
What is included
Instructor • English speaking professional
Briefing • safety rules, proper gun handling, shooting techniques, guns history
Range fee • entrance fees for indoor or outdoor shooting range
Guns rental • 1 to 70 guns based on the package chosen
Gear • ammo, targets, eye & ear protection
Refreshment • mineral water, soft drink
Pick-up & drop-off • from & to your preferred address in Prague
Both-way transfer • in an air-conditioned minibus
Recommend to anybody who wish to get his adrenaline pumping.....I really loved it

Very competent and professional instructors with a wide variety of rifles and sidearms. Highly recommended

The guys really looked after us with transfers to and from our hotel and helpful advice on the firearms and the correct use of them.

I took the Big5 shooting range experience and the whole thing was amazing.

Picked up at hotel, driven to the range and driven back to hotel afterwards.

If you are in Prague and you wanna shoot, write them, you will get your money's worth

Very friendly Service and a fast response time through E-Mail, last minute booking works very well.

Shooting is a must-do when you are in Prague

Excellent experience. Cant believe Kalashnikov was in my hand. Tony is very friendly and a great instructor.

Excellent! There were two of us and we took the Top Ten & Low Budget Package for an hour of pure fun !!! Gladly again.
11 Shooting Range packages
Feel free to build a custom package if you prefer another combination of weapons, and send us the list. Book with a deposit of CZK 250 / €10 per person and pay the rest on the range. You can cancel with a full refund 24 hours before your shooting event.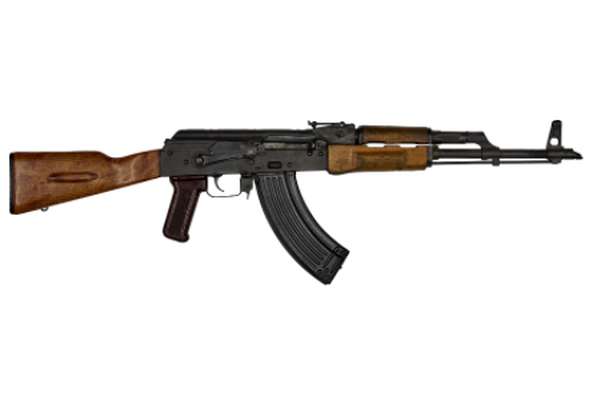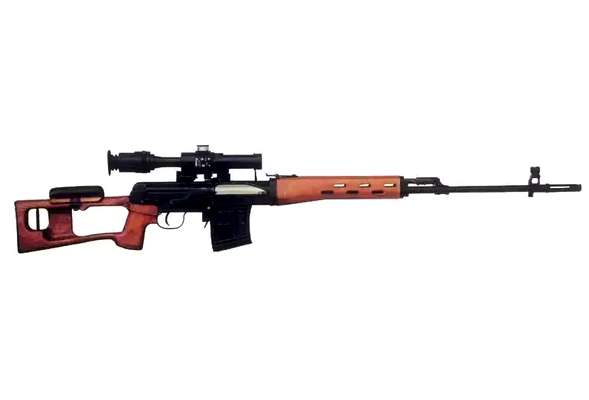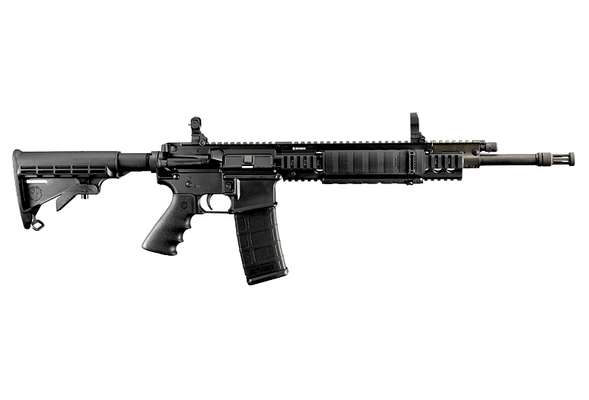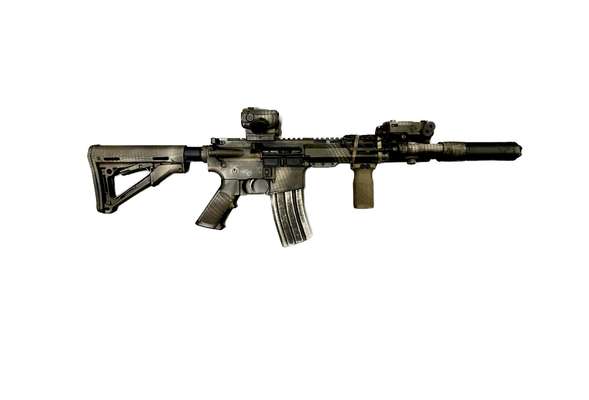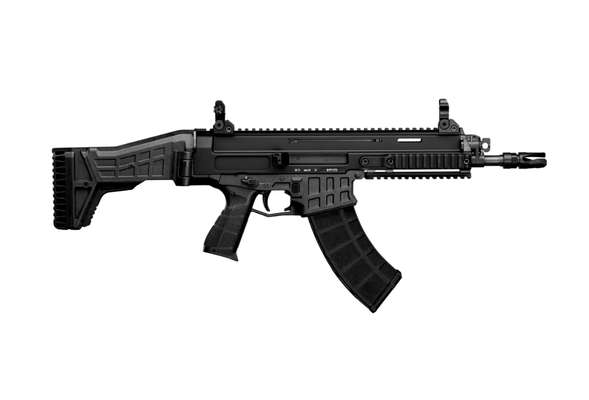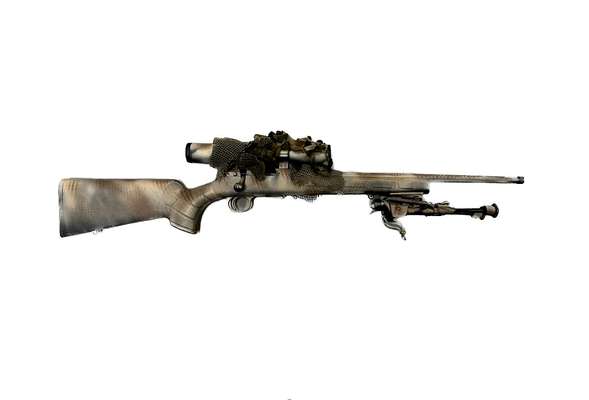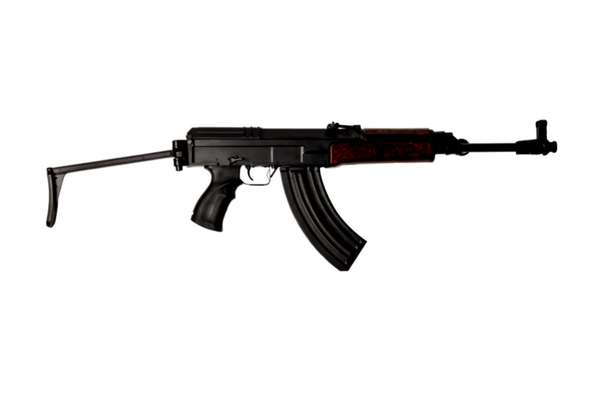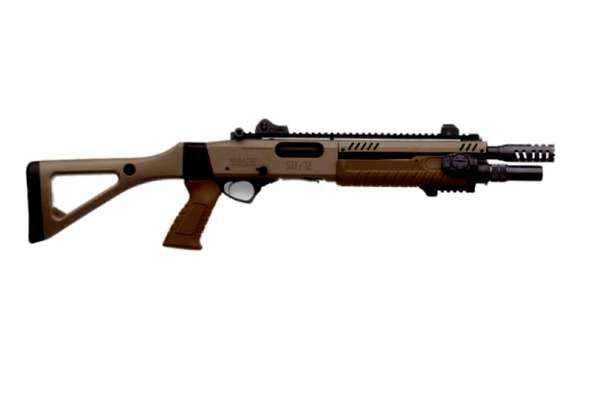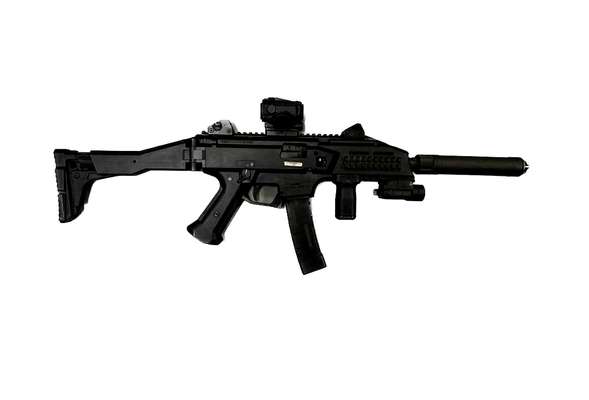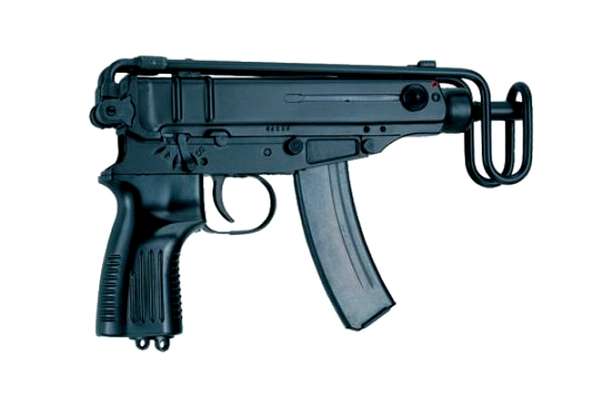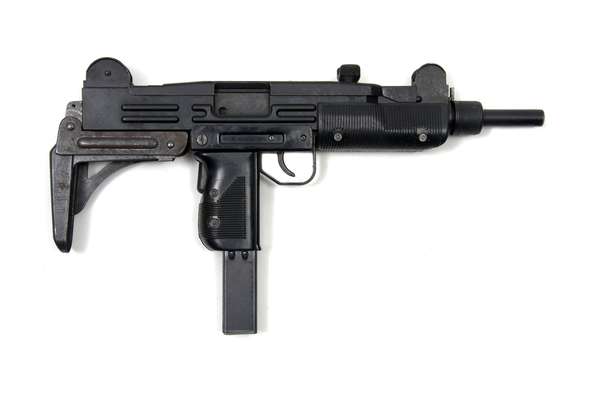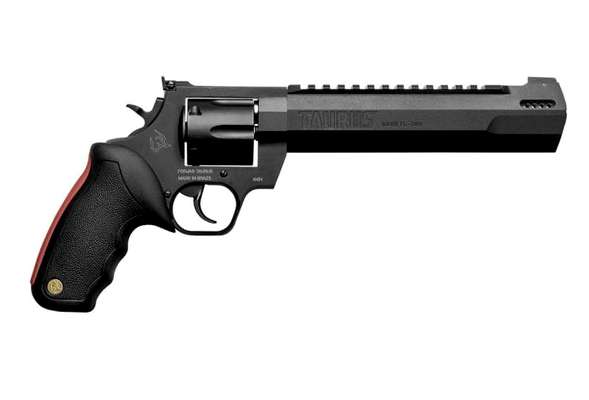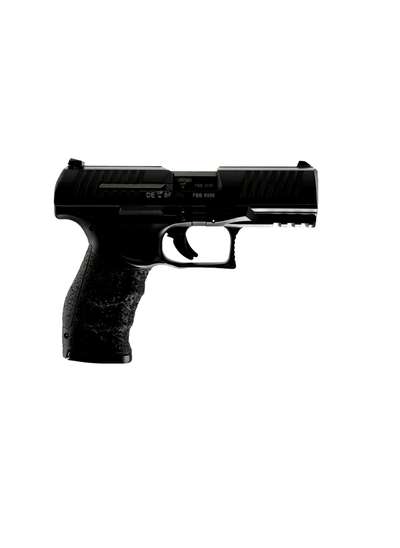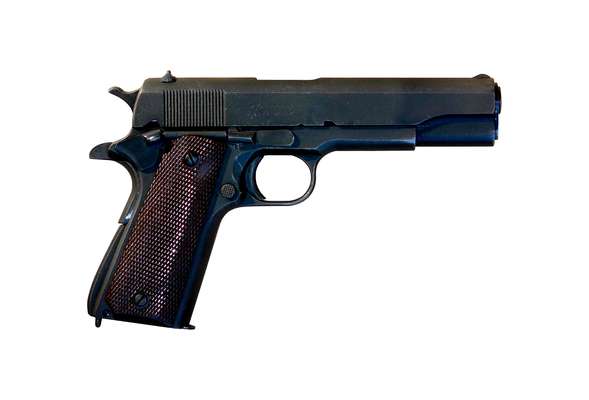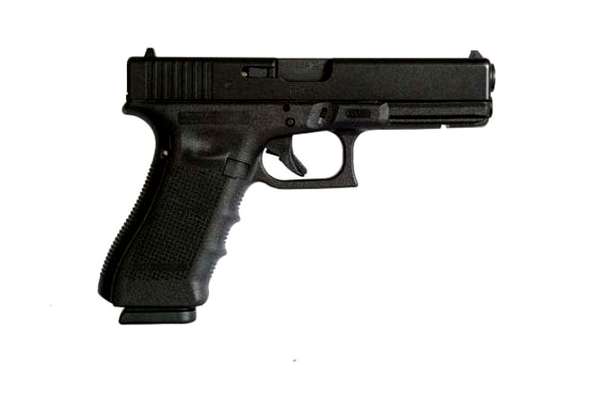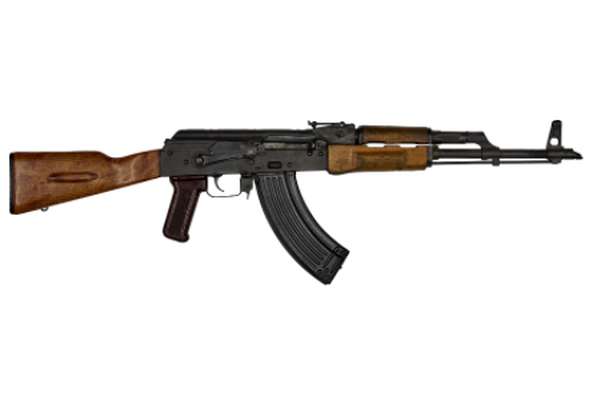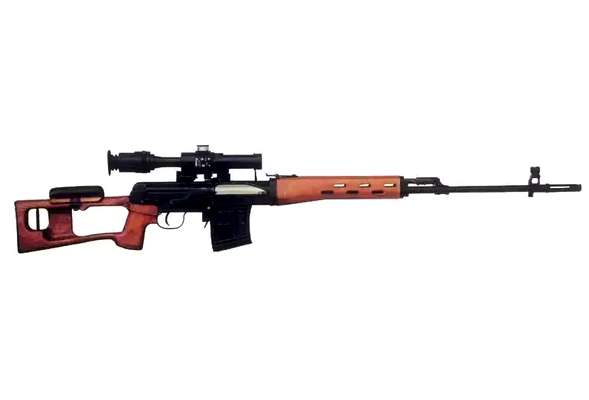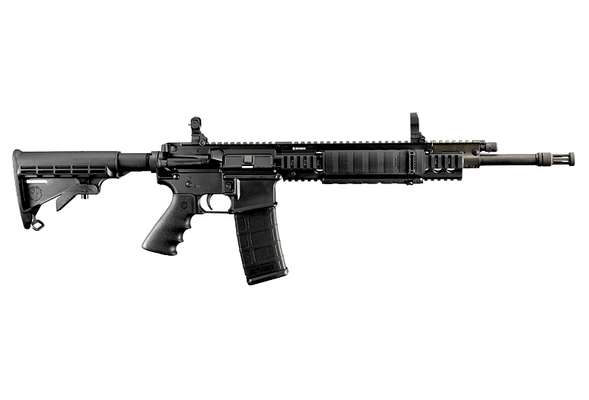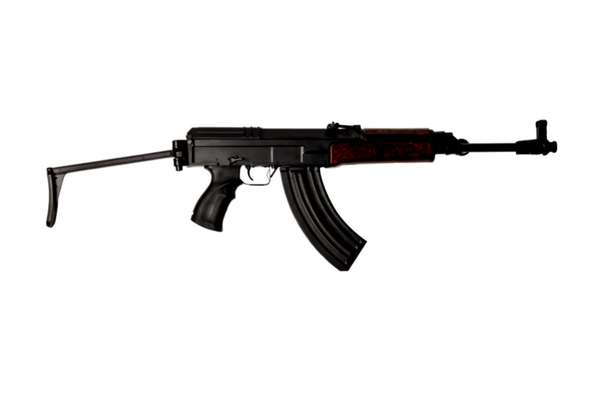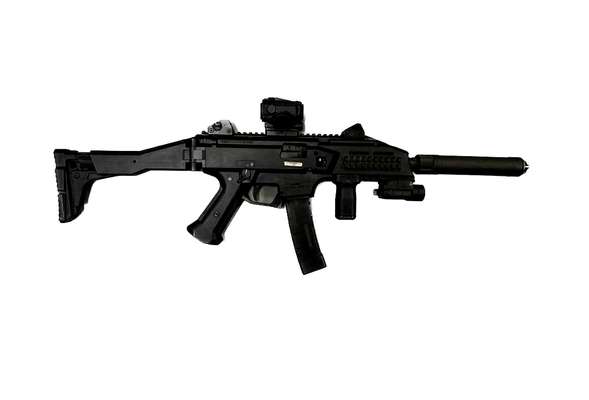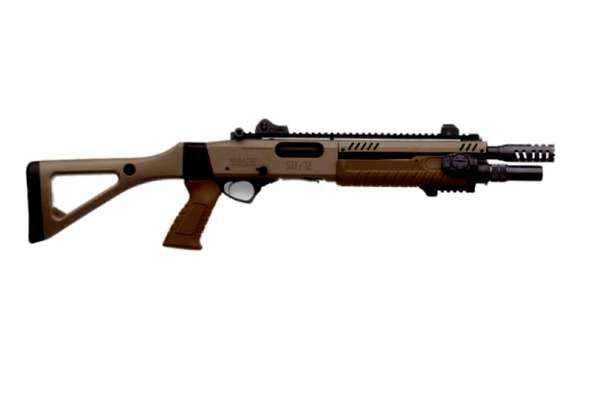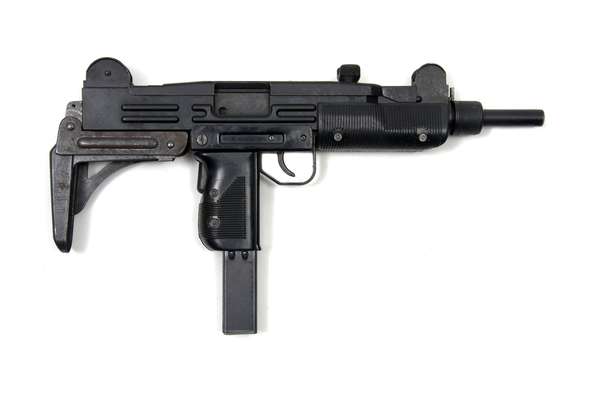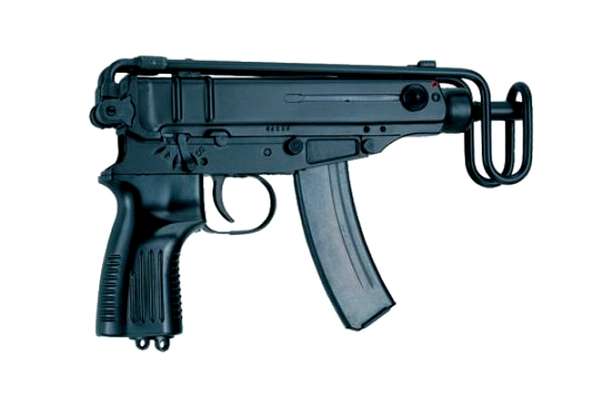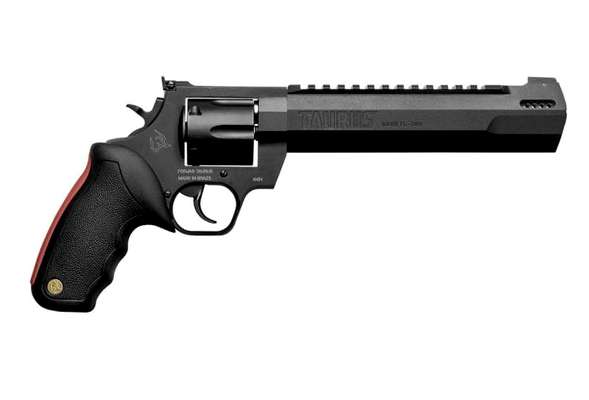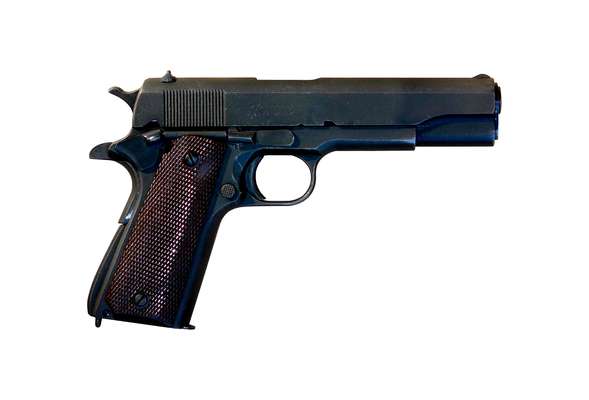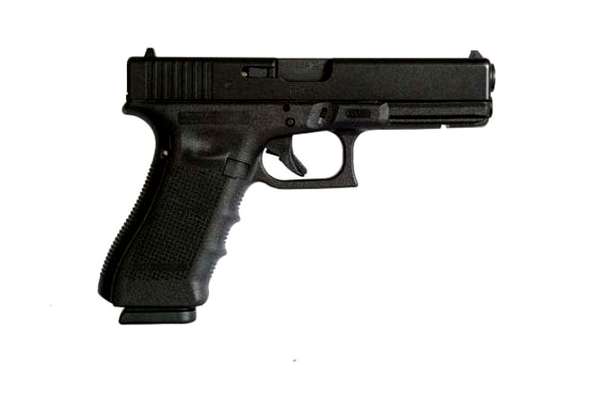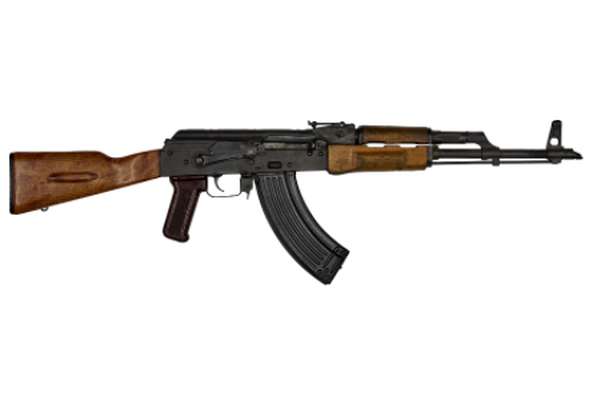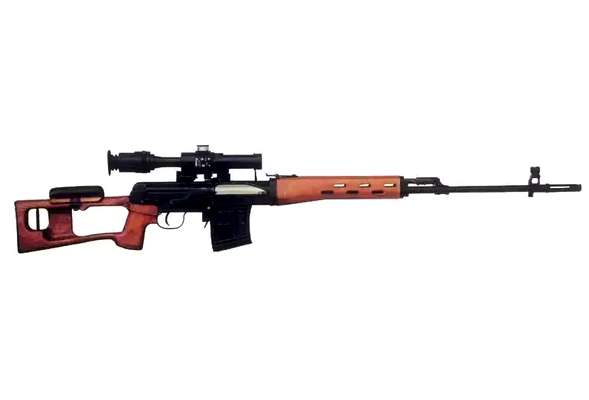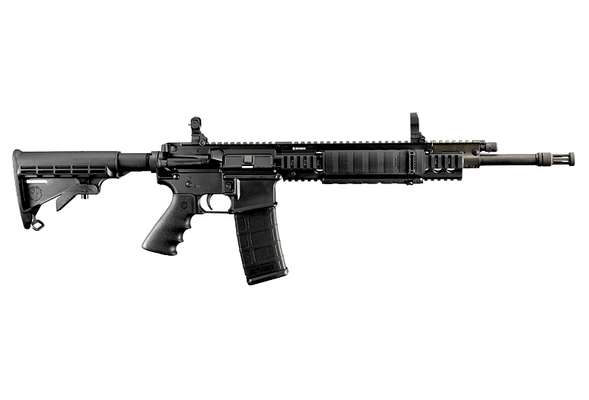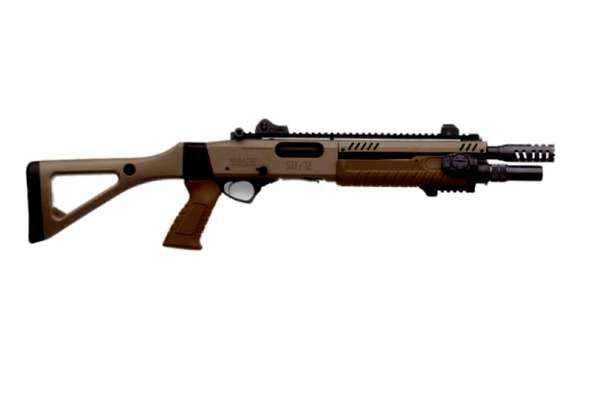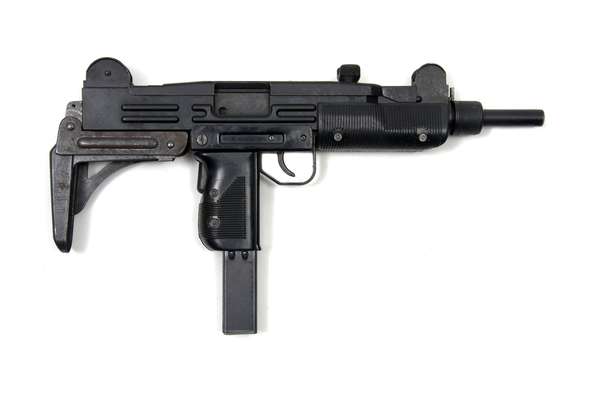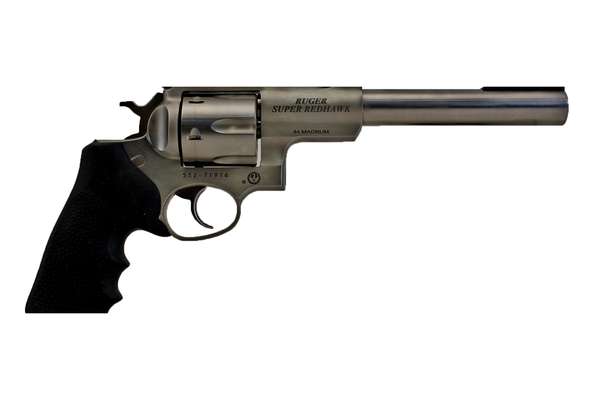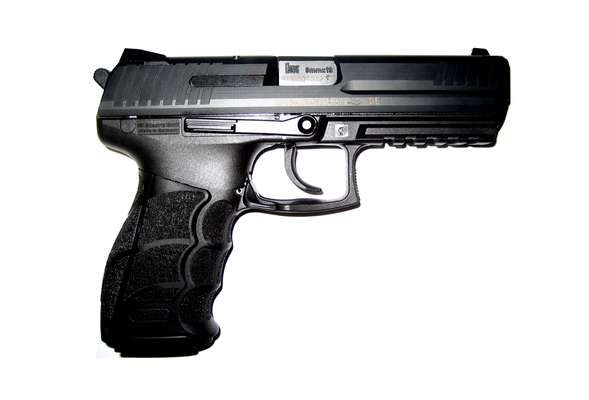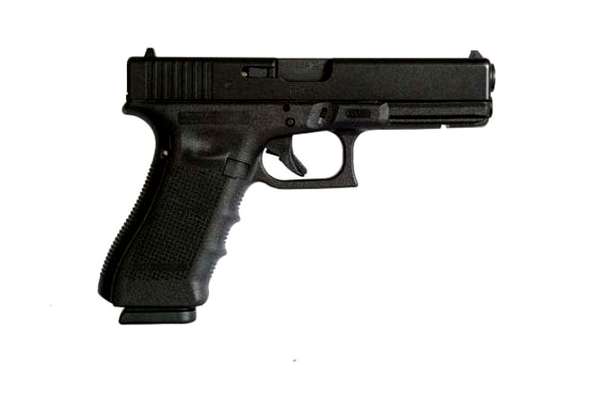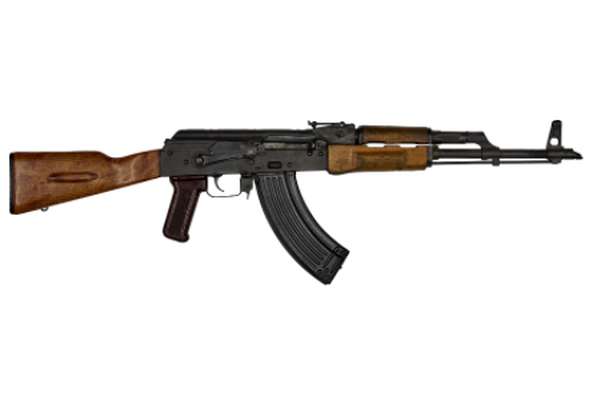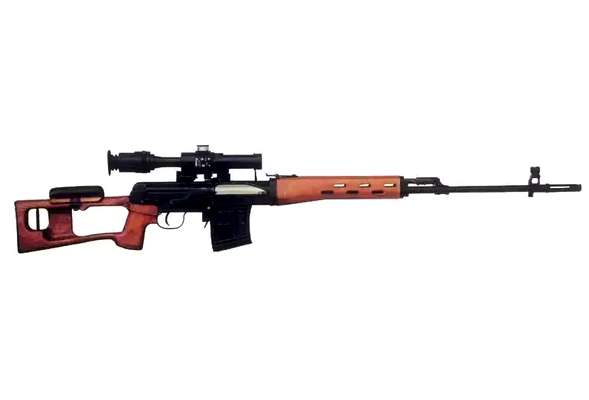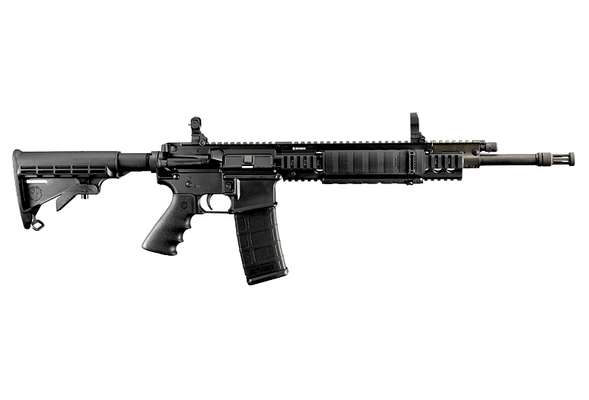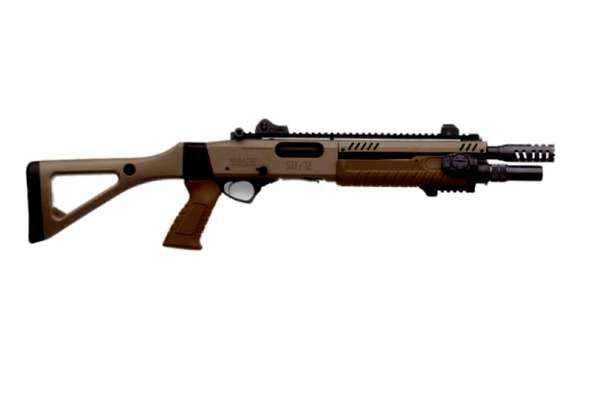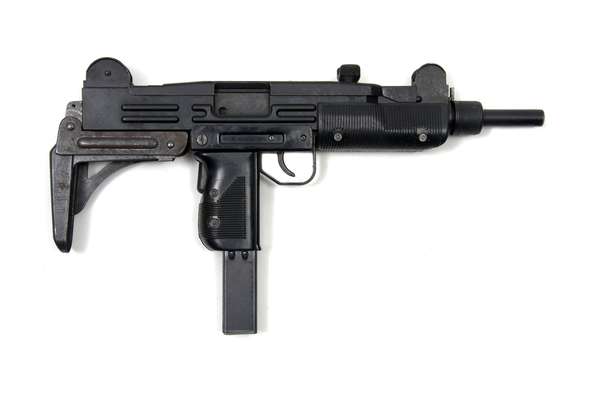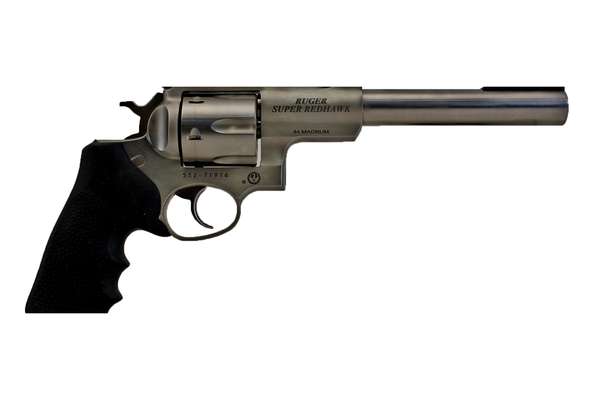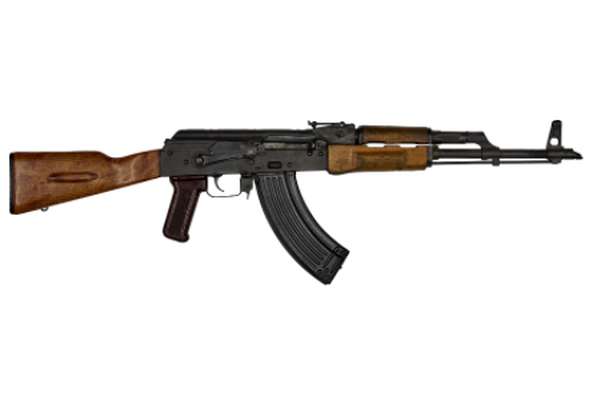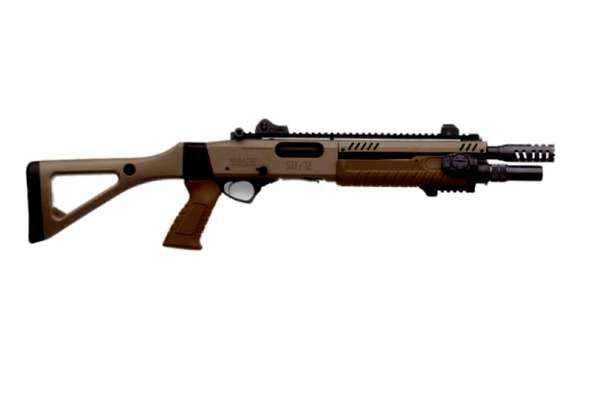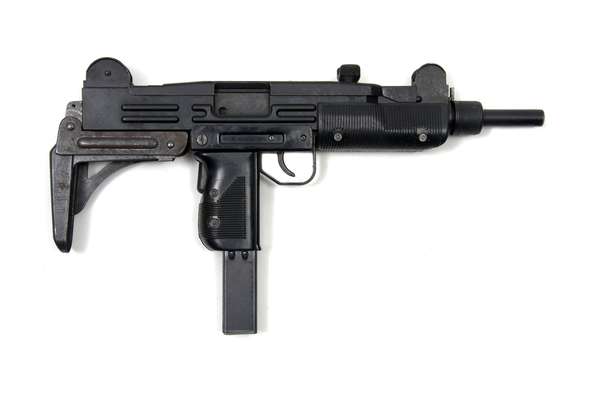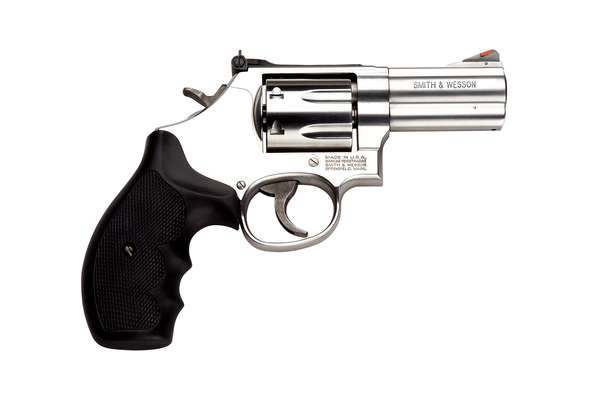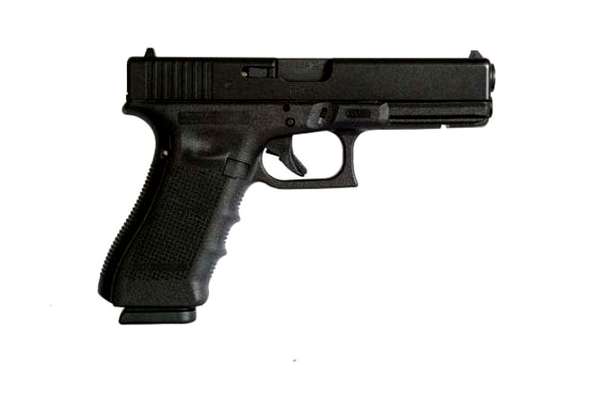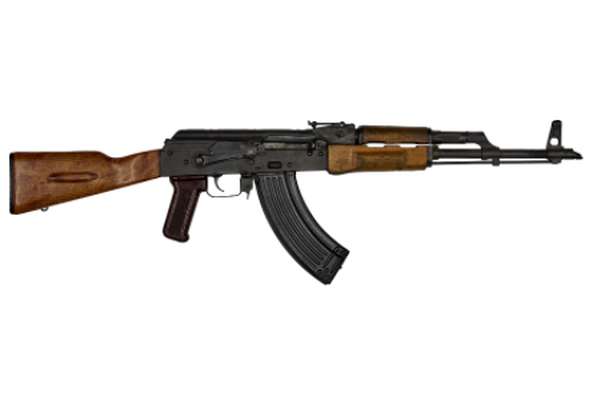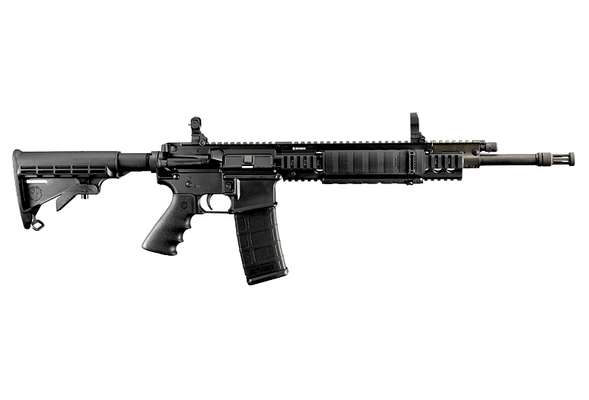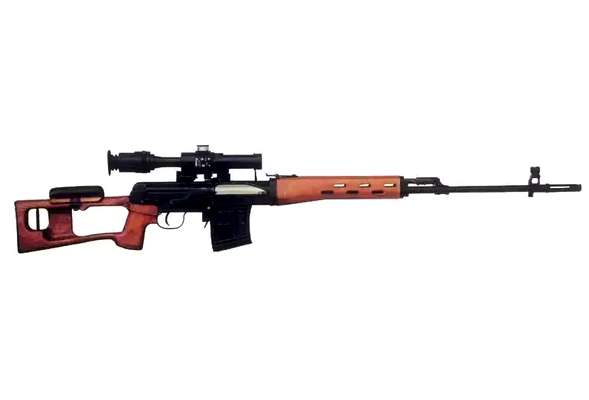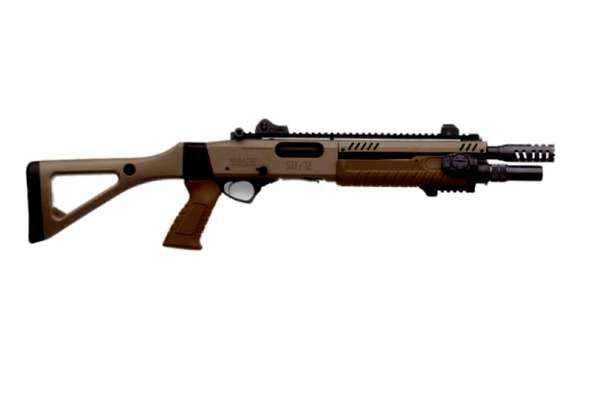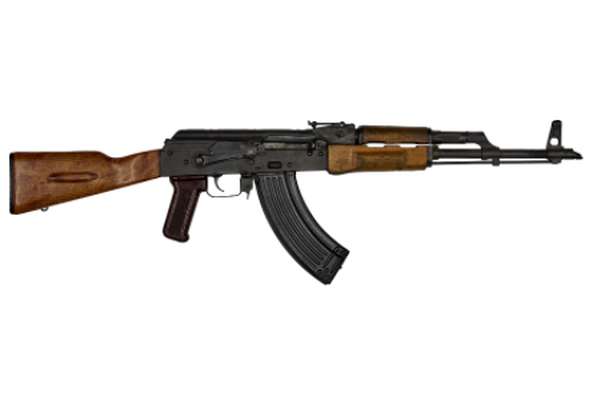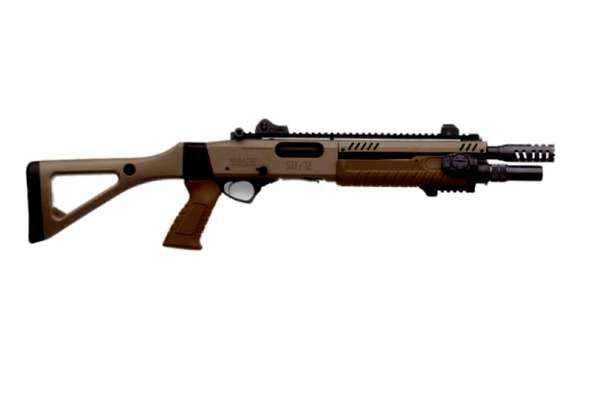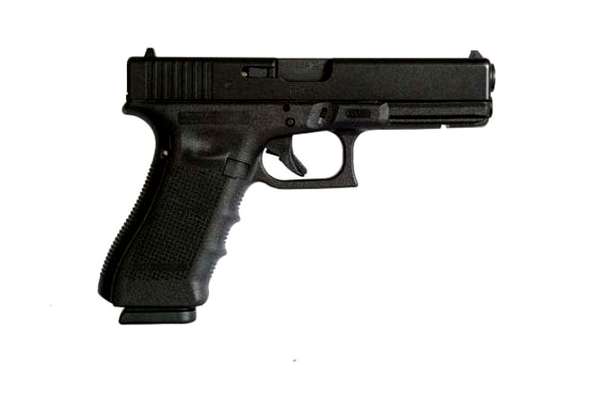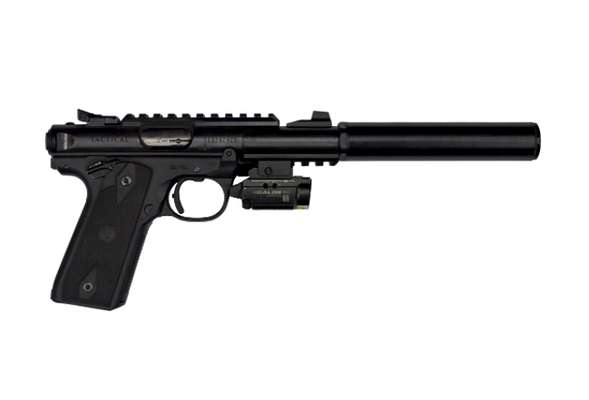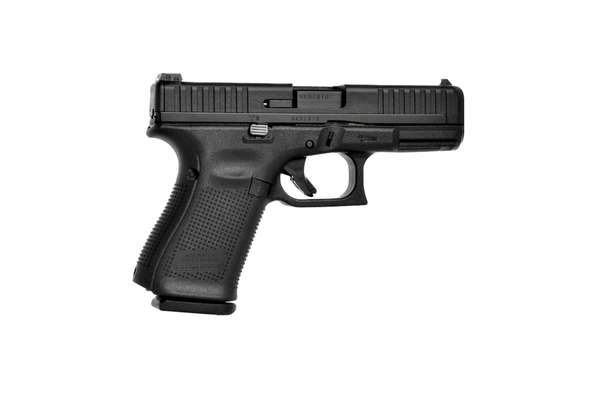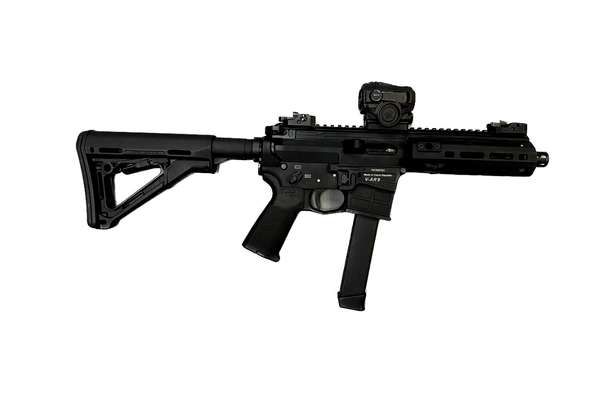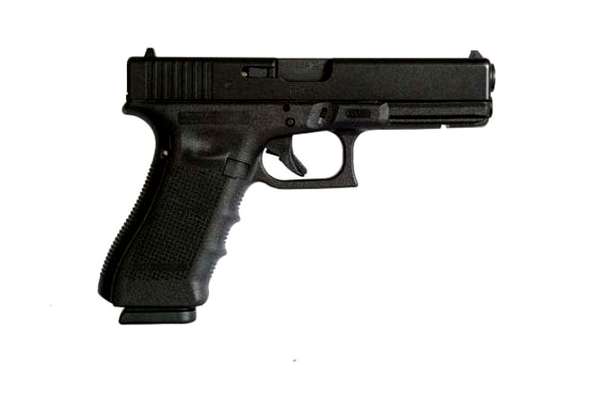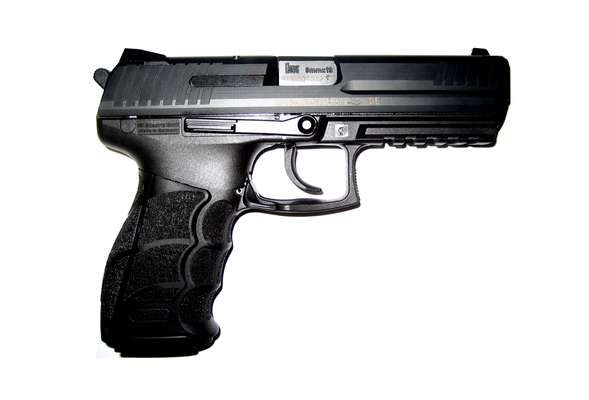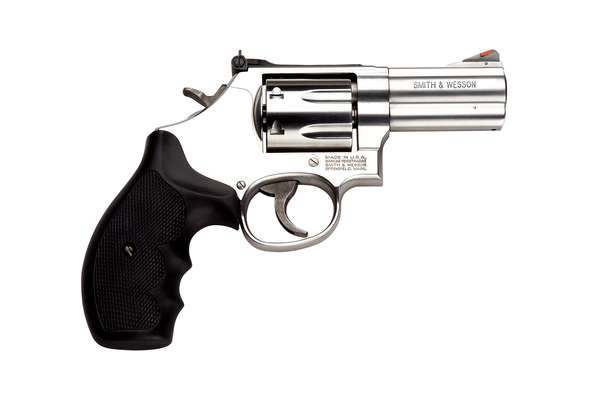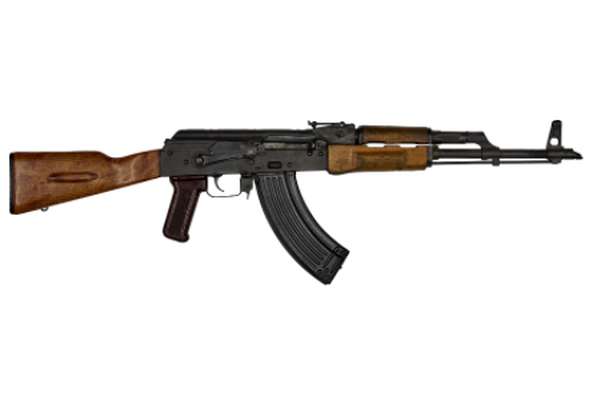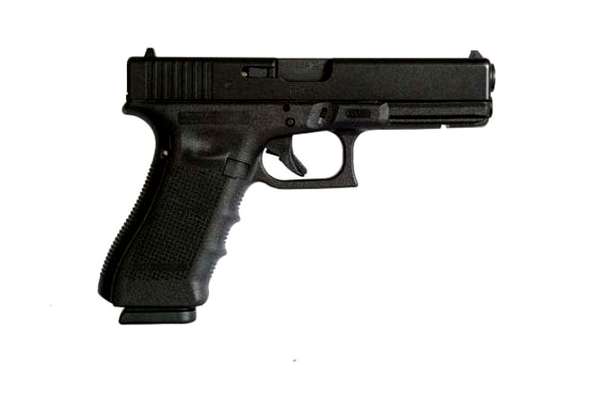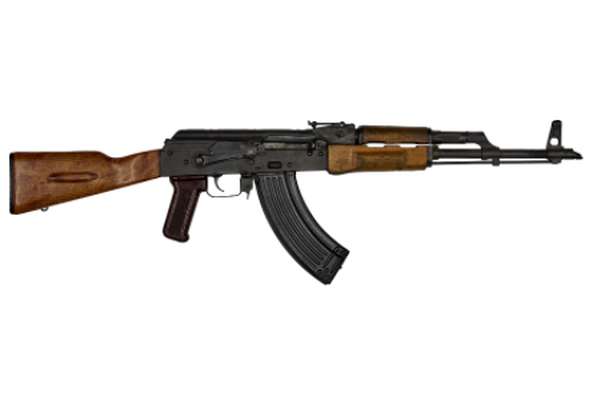 Spectators are welcome; one is for free, each additional for
€12
. Each person within a group may choose a different shooting package; the group discount will still be applied.
When & where
All year round: pick-up available daily from 8 AM to 8 PM
Prague, 30-minute ride from the centre
2–2.5 hours total (from pick-up to drop-off)
Back at the hotel now and still can't believe I shot the famous Kalashnikov today

😅

The gun range tour was lots of fun

Very professional guide and amazing weapons. I Highly recommend it.

Totally worth it! One should definitely do it, undoubtedly!

The shooting range was a great experience. 10/10

This place has been an incredible experience! Can only recommend!

💪🏻💪🏻

Would recommend to anyone who wants to shoot some guns.

Very good explanations about the arms and a lot of choice.

Went for the shooting (top 10 pack) and must say it was an amazing experience.

It was awesome. Me and both my boys had a great experience.
Description
You'll get a feel for the power, sound, and accuracy of many fantastic guns, and you'll really love putting these amazing guns on target.
Our gun range is the right place for you if you require outstanding shooting experience. On this Prague's top shooting range, you can shoot a wide variety of guns, including the most iconic ones, which you have probably only seen in movies and video games. Until now!
Pick-up in Prague
Our driver picks you up at your preferred address in Prague.
Ride to the range

30 minutes

Enjoy a comfy ride in an air-conditioned minibus (30 min. to the indoor range, 45 min. to the outdoor range).
Safety briefing

15 minutes

Your professional English speaking instructor will explain the story of each gun, as well as safety instructions, proper gun handling, and helpful shooting techniques.
Shooting action

15 minutes–1 hour

After you have been briefed, you are ready to go! It's time to feel what you and your weapon can do. Destroy those targets!
Picture time
During the shooting, you can take photos & videos and afterwards you are welcome to pose with all the cool unloaded weapons for pictures.
Ride back

30 minutes

Your driver takes you back to your chosen address in Prague. You can take your target home with you as a souvenir.
Drop-off in Prague
Enjoy the rest of your day in Prague!
Notes
The minimal required age of participants is 10. An adult must accompany children under the age of 18. Shooting is not recommended for pregnant women.
632 customer reviews


(Translated by Google) Just great! You will be picked up at the hotel and after a half-hour drive to Bandeis you will be on your way. I would like to do it again :) (Original) Einfach großartig! Man wird beim Hotel abgeholt und nach einer halben Stunde Fahrt nach Bandeis geht's los. Mache ich gerne wieder :)


It was an incredible experience to fire those powerful weapons. Everything was just perfect during the afternoon on the range


An amazing experience! Would definitely recommend to do if you visit Prague! We went in a group of 16 people and the center was very accommodating and professional. They organized transportation to and from our hotel. We went through briefing and prep so efficiently.


That was amazing! Thank you, guys, for your professionalism, attentiveness and high-quality service organization. We really enjoyed this, had fun and relaxed. Highly recommend it to everyone :)


5 out of 5 stars! great experience and super attentive for customers. Super fast and clear communications, and just nice people in general working there. Shooting range was awesome with a clean and professional look, feel and some informative explanations about history of guns.


aewsome staff and grate weapons

😊😊


Brilliant experience very professional great selection of gun's highly recommended I will return next time I'm in Prague

👍👍👍


Very friendly and professional, we were picked up from our hotel, had weapons instruction, fired various weapons, AK 47, UZI, AR 15, pump action shot gun, and pistols, then returned to our hotel. A fantastic afternoon, thank you.

Booked onto the shooting range experience, got the vip package which included 13 different types of guns, it was honestly the best experience, worth every bit of money paid for it, the driver picks you up form chosen location, stays with you on the range while the very helpful English speaking instructor shows you how to safely operate the weapons while still keeping it fun, time for pictures at the end also, very helpful, cannot fault anything


Wonderful experience and an extremely helpful instructor!


I am from Australia and had a great morning at the shooting range with friends! The pick up by Tom was on time and communication with Martina was excellent! Our instructors were were friendly and knowledgeable and were great people!! Great price. Thanks for having us!


Had a nice experience at the Range.... Instructor was very clear with all the instructions and made it all simple... whenever I'm in Prague again,best believe will be there again


Highly recommend. Mrs book this as a surprise birthday present. And whooo what an experience. Toms great guy. And pick us up on time and took us straight to the shooting range. The expert was very specific and informational. Facility was very impressive. Will defiantly be back.

🔫🔫👍


Fantastic days shooting, definitely a must do when in Prague couldn't be happier with the service provided and instructors were all very friendly and helpful can't wait to the next time


Lots of different firearms to choose from. The shooting rangers that set us up were fantastic, fun, friendly, and super helpful. Back at the hotel now and still can't believe I shot the famous Kalashnikov today

😅

Absolutely excellent! The organisers were very helpful in giving me all the information I need concerning the activity as well as friendly

😊

️ Great thing about the shooting is that you could participate as an individual rather than requiring a group to partake. During the activity, the instructors were supportive and incredibly patient. They did not rush me during the shooting and even allowed me to take videos and pictures that I later showed family and friends. They also gave us light refreshments which was very thoughtful. Overall, it was the best experience I had in Prague so I would highly recommend this activity to tourists and even locals.


All the staff at the Prague's shooting range was very helpful and friendly. The firearms were incredible. Good organisation of the whole event.


It was a very great experience and one among the best activities of Prague! It's like a life time memory for me, which i'm talking back with myself! Totally worth it! One should definitely do it, undoubtedly! And also, Martina and Evzen were super friendly and helping.


we had a great time and was really wel looked after


Great professional team and loads of fun! Picked and dropped off from hotel. Always ensured maximum safety of everyone.


Had a fabulous experience with enjoy prague. very professional guys, great instructor, good fun. must experience !!!!!!


I happen to know Evzen and he is an incredibly courteous and enjoyable person/guide. Matthew, the instructor was so patient, answered all our question, took the time for us and made us feel, not only welcome, but safe. The experience is very eye opening. I am very glad we experienced it.


I usually don't leave reviews but I loved this shooting experience. I'm a total beginner and we were all shown how to safely use the guns and the instructors helped us when we needed it. Pick up service is advised as it is 45mins from the city. This service was great. We stayed in an Airbnb and got picked up at the door and dropped off on the town square after. My only regret was we chose the triple gun package, wish I opted for the bigger package.


Great experience thank you martina and evzen and the instructora great customer service Pick up to drop off amazing staff

Wonderful experience with the guns. Further, Kate was the coordinator and she was very friendly. Customer service at best.


Such a cool experience! I will definitely recomend this to others who want to have some "fun with guns"


Shooting the guns was awesome! The instructors were professional and overall a great time. Only recommendation is to add grenades and tanks; maybe an rpg to!


What an amazing experience I had today. shot all the top 10 weapons and even managed some good shooting. Tony my instructor was very friendly. I will be back if i visit Prague again. thank you.


Absolute perfect day, picked up from hotel, taken to shooting range, had a brief induction and safety talk about the guns etc then real fun starts. We paid for the 10 gun package which was well worth it 100% recommend, after you finish shooting you get as long as you want to take photos with all the guns, then get dropped back to where ever you like! Must do in Prague for any occasion

This was so amazing! And Bob the driver was the sweetest man I ever did meet! The shooting was fun and everything was explained along the way. Might be one of the best days I did have in Prague! Would recommend to everyone!


Had a great trip with Enjoy Prague, felt taken care of from the get go. Michal couldn't have been any more friendly and helpful. Overall a brilliant afternoon!! Recommend to anyone


All in all was a great experience. It was so easy to book online and communicate with them by email. All responses were very quick. I booked in the morning and went in the afternoon. Evzen was there exactly on time to pick me up and he was fantastic in teaching us how to use the guns. He was really friendly and easy to talk to. Would highly recommend!


Really good experience shooting the guns. Martina and Evzen could not be nicer and accommodating with our experience. If you are in Prague and you wanna shoot, write them, you will get your money's worth


Had a great time and lots of fun! Thanks Tony for the coaching!

🔫


Had a great time and lots of fun! Thanks Tony for the coaching! This is my first in Prague, and I will definitely come here again

Excellent service and very friendly and helpful staff! Highly recommend


It was a very good afternoon on the shooting range! Sweet guns, nice stuff. Thanks for pictures, they are cool. First time in Prague, I will come again


The trip was amazing For sure was a well spent money All staff were great


A very good service at the shooting range!! We loved this experience and the photo is beautiful! See you next time in Prague :)


Really enjoyed the shooting range today! Can't thank Kristina and Evzen enough for accommodating us, and the hotel pickup service and communication were great!

😄


just ask your hotel reception about this and they provide you with a voucher for proof of payment, a time is arranged for you to be collected. a lovely man picked us up and took us up to a lovely neighbourhood where the shooting took place. You have the chance to buy drinks and use the toilet facilities. You're then taken to the range where all the guns are laid out, each one is explained in as much detail as you need. You are ran through a brief safety chat (basically shoot ahead) and then you enjoy your shooting with a variety of excellent guns! You spend roughly an hour and then are taken back to your hotel. Me and my boyfriend had such a good time and would love to do it again. Definitely recommended this for any gun lovers and for the experience, very good!


Thank you so much, it was an amazing experience on your shooting range, my boyfriend really enjoyed it and so did I! Evzen was great especially as I'd never been shooting before! A really memorable experience from Prague, perfect!


A very plesant day during the shooting! The instructurs were very professional. I would suggest everyone to shoot at this range. Also the pick-up and bring service was great. 5/5 stars.

👍🏻

Great service and great experience. Evzen and his colleague were very helpful and accommodating. All family, boys and girls, enjoyed. Good variety of shooting "things". Recommend!


Excellent experience at shooting range. Memorable moments. Tony is friendly and a great instructor.it was pick up from hotel. It was very kind of him, he waited for me.


We have had the most amazing shooting experience with Bob who was a very knowledgeable, friendly and informative guide. Bob made us feel very welcome and we would recommend to all. Go try it I was unsure and nervous as I hadn't shot a gun before (apart from an air rifle) and my Husband hadn't shot a gun apart from a shot gun and air rifle for years. We will be back as we love Prague and all it has to offer. Once again thank you Bob hope to see you at some point again soon Naomi and Danny from Guernsey

😁


We had a shooting practice arranged really smoothly online from Cyprus. On the day before received a txt message with the relevant informations. Very organised and really professional team. Enjoyed every moment. Definitely recommended. Well done. Keep up the good job.

👍


I did the shooting range, first time. Great experience. Staff was friendly and chatty, professionals explain all the safety rules without any problem. English language very well. I qill do it again next time. No reservation needed if they can fit you in lat minute. Thanks to Tony and Martina.


Awesome experience...had loads of fun......will do it again sometime soon.... thanks a lot for making it possible


great experience at the shooting range defiantly recommend to do while in prague. also had a great driver Evzen who looked after us and was great to chat to

👍


My couple and I went for a shooting range morning, Evzen, our transport and instructor, could not be a better guy :) really nice weapon explanations and treatment from all the team. Highly recommendable!


Had a great time at the shooting range, adrenaline pure. Shot an AK47, uzi, sniper and some more... Holy cow... Totally worth the money


Enjoyed the shooting range very much! Thanks for the amazing time :)


Very kind and sweet staff. They mae us feel safe and protected. Excellent experience


My boyfriend booked the Shooting Range experience for me as a birthday surprise and it was awesome! I highly recommend it for anyone who hasn't shot a gun before as it is an amazing experience. Would defo go back again when back in Prague! Staff were lovely and we were picked up from our hotel and dropped back which was great! 5 stars it is!!!


Best day! definately a must do for the outdoor shooting range. All the guys were great and very friendly. Thanks Tony


Great group. Very helpful and flexible. Really enjoyed the shooting. 100% recommend the bigger packages we did the top 10 and loved it


We went with a group of 7 for shooting absolutely loved the day out. Picked up at hotel driven to the range and driven back to hotel afterwards. The old guy that picked us up knows his weapons


We did skydiving and gun shooting both experiences were really amazing . Martin and tony gave us a very warm reception


Booked the shooting range experience one day ahead, paid and got the confirmation the same evening. Had a fantastic couple of hours together with my significant other and two British gentlemen. We purchased the top ten package, which included a boatload of different pistols, a couple of rifles and two revolvers. Unfortunately, the Czech sa58 was not included in the package but I was able to purchase 10 rounds with it for a reasonable sum. Overall it was a great experience with competent instructors and a welcoming environment. Will definitely recommend all my friends to this place if they ever travel to Prague. Thanks!


it was really an amazing experience, next time when we are back in Prague we will definitely come again !!


Ordered the vip package on the shooting, His instructions were very clear and precisely. Safety paramount. One of the best shooting trips I have been on.


my Brother and I took part in the shooting range activity. We could not fault any part of it. The staff were very friendly and professional. A definite recommendation.


Thank you for a wonderful experience on the shooting range and superb service by Evzen. It was my last day in Prague and the shooting made it the best day from my holiday there!


I just want to say thank you for a wonderful experience that we both enjoyed. The staff were brilliant and extremely knowledgeable. The booking system was stress free and quick . I would recommend Enjoy Prague to anybody traveling to Prague . Thanks again and if you could pass this message on to the members of the team it would be much appreciated.


We had a great day out shooting. Picked up from out hotel and brought to the range. The Instructor was sound, and returned to our hotel after. Highly recommend this company!


I enjoyed my day on the shooting range so much. I'm glad I done this experience with Enjoy Prague.


Such a fun experience, the staff are friendly and very helpful, I got to shoot guns I've only seen in the movies or Call of Duty, :D... You must do this if you visit Prague!


once in a lifetime experience, very exciting, adrenaline rush and you can shoot the guns you always see on tv.


We booked a shooting experience and Bobsleigh through this company for two people. The communication, organisation and activities were brilliant! We were picked up from the hotel by a very friendly driver, taken to both events and dropped back off at the hotel. All for a very reasonable price. If you're visiting Prague these activities are a must! Thank you very much! Matt!


AWESOME! My son and I needed to get out of the 35 degree heat in Prague and found this opportunity. Pick up from hotel in very nice car by good driver. Later driven back in same car by same driver. Arrived at the remote and beautiful shooting location where the instructor was very professional. Safety and comfort before shooting. Great shooting - taking our time. Just WAUW!


We booked a shooting package. The instructor picked us up in time and we were transferred to the shooting range in a very modern and comfortable van. The two instructors present at the facility were very kind, friendly and patient. It was interesting to experience the impact and shooting behaviour of the various weapons that they offer there. Definitely recommendable!


Thanks for a great day on Saturday on the shooting range. Really, really good fun! Hope to come again when in Prague next time.


Amazing experience of Bunjee and gun shooting. There is a wide range of awesome guns to choose from. And some amazing spots for bunjee jumping. Crew is very helpful and cooprative. Recommended specially for people new with Bunjee jumping or shooting.


Perfect! Since the beginning they were helpful, practical, fast and polite. The van arrived basically on time and it took the exact time to get there as we were informed. The instructors were great! Kudos to Bob! He was unexpectedly fun! It was a different experience - shooting range - and we appreciate the help off all the crew! #inbobwetrust #superhelpfulmartina


Fantastic shooting range tour, from picking up, instructions, shooting, taking photos, everything went very smoothly. The coach/driver is nice and polite. I just wish I had more bullets to shoot with.


Booked 2 trips, skiing and shooting for yesterday and today. We had Josef yesterday for skiing and was so kind to even queue up and get me a coffee while I was waiting for my friend to come off the ski slopes! Today at the shooting was just as good we had Evzen who was just as nice! Would highly recommend this company, can pay in either euro or czk which was great and they were so good at informing us of times and even the makes of the cars that would be collecting us! Brilliant! Well done!


Booked last minute shooting, picked the top 10 guns got transfers from hotel to range great guys very friendly and great guns had a brilliant time big thanks to all to who made us feel welcome. Thank Highly recommend.


Thank you very much for the great experience on the Prague shooting range. Me and my mother have already seen the photos on Facebook they're amazing.


Was great to go shooting in Prague. Great opportunity to shoot some amazing powerful weapons. The hosts are very kind would definitely recommend


Great activity to take part in while visiting Prague! All staff very helpful and friendly. We did the shooting and it was fantastic


First time shooting and what an experience here! Brilliant value with pick up to and from and a complimentary pint at the end to help ease the adrenaline rush. Safety is first here with clear instructions before and during it. The driver Vladimir is the man!


Thank's to all of you, It was a great journey in shooting range in Prague. I recommend your shooting company to all my friends.


Had a great time at the shooting range! The barry burton magnum being the highlight. Though it's about an hour journey too and from the city, it's totally worth it. Especially as they do pick up and drop offs so no need to worry about public transport.


Great experience, great service. I would definitely recommend anyone to try this out if they're visiting Prague. The shooting range was a great experience and I'm most likely coming back there the next time I'll be in Prague. 10/10


We went shooting yesterday and it was incredible! They did everything for us, taking the hassle of organising transport etc away so we could just thoroughly enjoy the experience. The instructor was amazing, I've never fired a gun and he explained everything perfectly and prepared me for an experience of a lifetime. We also were able to have a mini photo shoot with the guns afterwards which topped off an incredible day :) would highly recommend to anyone who will listen We also went bungee jumping with magical Prague/Enjoy Prague. It was insane!! They picked us up on time, we had plenty of chances to stop on the way there to get drinks etc. Our guide was lovely and took pictures for us and stopped at some beautiful scenery points. The team were very professional and made us at ease for the jump. I even forgot my coat with my belongings in it and they have done everything they can to ensure it gets back to me! These people are amazing. I couldn't thank them enough!!! Please use these guys if you want to have an incredible experience in Prague!!!


Great afternoon in Prague. Thank you for the nice experience on shooting range, we will definitely recommend you 5 stars


Went to a shooting range, it kicked ass! The guys were pretty friendly and made sure we stayed safe. Great experience!


Group of 6 we decided to do shooting and go karting. They picked us up and dropped us off at our hotel or anywhere we wanted. The service was excellent and on time. We recommend the shooting if you are in Prague call them, they ask for a deposit first but once you paid that they email you to confirm the booking. Will use again when visiting Prague. Thank you.


We had a really great time on the shooting range in Prague, with the trainer Joseph! Thanks for the last minute activity!


The staff at Enjoy Prague was cordial, helpful, and knowledgeable. The atmosphere at the shooting range was welcoming and I felt looked after. Shooting the Dragunov and Kalashnikov was an incredible experience. Thank you.


We all enjoyed the experience in Prague and the service on the shooting range was excellent.


Excellent! Good email communication beforehand. Friendly staff and sky diving and shooting activities were really fun.


We had a good time on the Prague's shooting range and karting track. All the best.


We had good time in Prague. Thanks for a wonderful day on the shooting range and go karting, we enjoyed every second.


I had an excellent time at the shooting range. I'm really happy that I chose the Top Ten pack. And I enjoyed my time with Vladimir. I'm back in Australia, and still have your advertising pamphlet. I'm showing it to my shooting friends, and urging them to "do it" if they travel to Prague. Thank you very much for your patience during the problems I had with my deposit. Best wishes from Australia


It was an amazing experience! Will definitely visit your shooting range again when in Prague.


Amazing time here, we loved the shooting range experience...


We went shooting and Go-Karting, everything was organized really, really well. Got picked up at the hotel, and they paid a taxi to bring us back afterwards. Shooting and gokarting was lots of fun, recommended!


Had a great time shooting, never knew the blowback was that hard!! Had fun in the go carts too. Everything was very well organized, I'd really recommend it!


Just back from the Shooting and Go carts!! It was brilliant and so much fun. Great day out the staff were excellent aswell.


5 stars shooting experience, very well organised. Everyone was wonderful, friendly & helpful! We will definitely recommend your shooting range to everyone planing the trip to Prague. Also thank you so much for the pictures!


We had a tons of fun and enjoyed the weapons shooting a lot. A free pick up from our apartments, transfer to the range near Prague in a nice car with friendly driver and drop off after the shooting. The shooting instructors were very knowledgeable and explained everything in a safe way to us, we all were first-timers. I strongly recommend this shooting range, everyone there was very positive and professional and even made some photos and videos of us while shooting.


I had such a great time today at the shooting range in Prague. Vlada is a really nice person, he did a really great job. I absolutely love the pictures he made, thank you so much !


Everyone had a very enjoyable experience on the shooting range in Prague. Thank you for the photos.


We definitely had a great time at the shooting range and I don't think we'll forget this anytime soon :) Thanks for the great day in Prague and I hope we will visit again someday.


We had a great experience at the shooting range in Prague and Vlada was most helpful. Thank you for the pictures! They are very cool. Thank you for all of your help, you have been fantastic in all of this.


The program on the indoor shooting range in Prague was absolutely perfect. Thank you for your help and making it all so easy. Compliments to our instructor Ezven, really nice guy and very helpful.


Was great fun with Bob on the Prague shooting range. Thanks very much for making this possible even on the very last minute


Professional and fun crew on the shooting range in Prague, with a very good arsenal to play with :-) Thanks guys for a great experience.


I'm back from your shooting range, SVT is really good. Thank you for this happy afternoon.


The range shooting experience was great. It was a good hit of adrenaline after all the sightseeing in Prague
More about Shooting Range
On the high-tech equipped indoor & outdoor Prague shooting range, you will, as the first step, undergo weapon safety instruction training. Under the expert supervision of our team of professional shooting instructors, you will learn how to handle and shoot real, powerful guns.
Frequently asked questions