Firing iconic guns
Kalashnikov, Dragunov, Glock, Magnum, AR15, M16 & more.
Free pick-up & drop-off
Transfers from your hotel to the shooting range and back.
All-inclusive packages
Instructors, tutorial, guns, gear, ammo, targets.
What is included
Pick-up & drop-off • on your preferred address in Prague
Both-way transfer • in an air-conditioned minibus
Instructor • constant presence of an English speaking professional
Briefing • learn each gun's story, safety, proper gun handling and shooting techniques
Equipment • guns, ammo, targets, eye and ear protection
Shooting action • shoot with guns included in your chosen package
Refreshment • mineral water
The shooting range was a great experience and I'm most likely coming back there the next time I'll be in Prague. 10/10

I would suggest everyone to shoot at this range. 5/5 stars.

👍🏻

Me and son went today on the Big 5 and it was awesome!!!
Shooting Range packages
All packages are suitable for first-timers, beginners, as well all for experienced shooters. Each person may choose a different shooting package.
Arsenal • AK47 Kalashnikov
Arsenal • UZI SMG and 2× Pistol
Arsenal • AK47 Kalashnikov and AR15 (M16)
Arsenal • AK47 Kalashnikov, Shotgun and Pistol
Arsenal • UZI SMG, Rifle and Pistol
Arsenal • AK47 Kalashnikov, Shotgun, Revolver and UZI SMG
Arsenal • AK47 Kalashnikov, Shotgun, Revolver, Pistol and UZI SMG
Arsenal • AK47 Kalashnikov, Sniper rifle, AR15 (M16), Shotgun and UZI SMG
Arsenal • AK47 Kalashnikov, Sniper rifle, AR15 (M16), Shotgun, Revolver, Pistol and UZI SMG
Arsenal • AK47 Kalashnikov, Sniper rifle, AR15 (M16), Shotgun, UZI SMG, Carabine, 2× Revolver and 2× Pistol
Arsenal • AK47 Kalashnikov, Sniper rifle, AR15 (M16), SA58, UZI SMG, 2× Shotgun, 2× Revolver, 3× Pistol and Carabine
When & where
All year round: pick-up available daily from 7 AM to 7 PM
Prague, 45-minute ride from the centre
3–4 hours total (from pick-up to drop-off)
What to expect
If you're after a seriously good shooting experience, this is the right place and time for you.
This is a great opportunity to try a wide variety of guns, including the most iconic ones which you have probably only seen in movies and games. Until now!
After our arrival to the very well equipped shooting range, you will get acquainted with the range and undergo a weapon safety and instruction training. Under the expert supervision of our professional instructors with personal attitude, you will learn how to handle and shoot real guns. Then you will get to shoot different weapons, all properly maintained, and test your marksmanship against each other in a final shoot out competition to see who's the sharpest shooter in your group.
Pick-up in Prague
Your driver picks you up at your preferred address in Prague.
Ride to the range

45 minutes–1 hour

Sit back and relax in an air-conditioned minibus on the way to the shooting range.
Safety breefing

15 minutes

Your English-speaking instructor explains the story of each gun, as well as safety instructions, and proper gun handling and shooting techniques.
Shooting action

30 minutes–1 hour

You have been briefed. Your guns are ready. It's time to see and feel what your arsenal and you can do. Let's hit those targets!
Picture time
Memories are great. Photos & videos of you holding all the amazing (unloaded) guns are even better. Don't forget to strike poses.
Ride back

45 minutes–1 hour

Your driver takes you back to your chosen address in Prague.
Drop-off in Prague
Embark on another Enjoy Prague experience, or simply enjoy the rest of your day in Prague!
Notes
The minimal required age of participants is 11. Children under the age of 18 must be accompanied by an adult. Not recommended for pregnant women.
Customer reviews


We love it. The pickup was perfectly on time and most friendly. The information was clear. And most of all, IT WAS SO MUCH FUN!!! So we went back for a second round the next day.

Nice experience shooting with them at their range for our group! Recommend them


Really enjoyed the shooting range today! Can't thank Kristina and Evzen enough for accommodating us, and the hotel pickup service and communication were great!

😄


just ask your hotel reception about this and they provide you with a voucher for proof of payment, a time is arranged for you to be collected. a lovely man picked us up and took us up to a lovely neighbourhood where the shooting took place. You have the chance to buy drinks and use the toilet facilities. You're then taken to the range where all the guns are laid out, each one is explained in as much detail as you need. You are ran through a brief safety chat (basically shoot ahead) and then you enjoy your shooting with a variety of excellent guns! You spend roughly an hour and then are taken back to your hotel. Me and my boyfriend had such a good time and would love to do it again. Definitely recommended this for any gun lovers and for the experience, very good!


Pick up at the hotel, very good explanations about the arms and a lot of choice, friendly people, it was very nice and I'd like to come again !


Very easy to setup events and a lot of fun. Thanks to kate, sam, patrick and mathew for an awesome day in praha.


It was really awesome! We had a pickup in the city centre, really Nice trip to the location. Nice explaination of the guns and offcourse fired the guns. would recommend this on 10/10 absolutely 100%


A very plesant day during the shooting! The instructurs were very professional. I would suggest everyone to shoot at this range. Also the pick-up and bring service was great. 5/5 stars.

👍🏻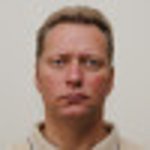 Great service and great experience. Evzen and his colleague were very helpful and accommodating. All family, boys and girls, enjoyed. Good variety of shooting "things". Recommend!


Excellent experience. Cant believe kalashnikov was in my hand. Tony is very friendly and a great instructor.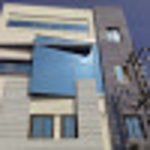 Excellent experience at shooting range. Memorable moments. Tony is friendly and a great instructor.it was pick up from hotel. It was very kind of him, he waited for me.


We have had the most amazing shooting experience with Bob who was a very knowledgeable, friendly and informative guide. Bob made us feel very welcome and we would recommend to all. Go try it I was unsure and nervous as I hadn't shot a gun before (apart from an air rifle) and my Husband hadn't shot a gun apart from a shot gun and air rifle for years. We will be back as we love Prague and all it has to offer. Once again thank you Bob hope to see you at some point again soon Naomi and Danny from Guernsey

😁


We had a shooting practice arranged really smoothly online from Cyprus. On the day before received a txt message with the relevant informations. Very organised and really professional team. Enjoyed every moment. Definitely recommended. Well done. Keep up the good job.

👍


Grea time...never shoot a gun before, Tony was very friendly and the instructor on the place was very clear about the safety instructions. They are with you all the time and give you advice about how to shoot. Great experience. I will do it again. Also. They pick you up in your hotel and take you back to the city. Thank you again.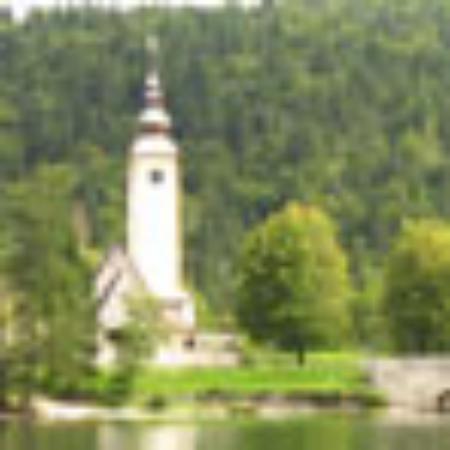 I did the shooting range, first time. Great experience. Staff was friendly and chatty, professionals explain all the safety rules without any problem. English language very well. I qill do it again next time. No reservation needed if they can fit you in lat minute. Thanks to Tony and Martina.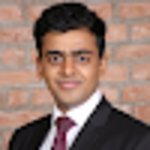 I took the Big5 shooting range experience and the whole thing was amazing. Evzen, the guide/instructor was great. Very punctual, polite, friendly and careful in his work. The guns were really good and it made for a great experience. Safety ensured, it's a great experience and must do in Prague.


great experience at the shooting range defiantly recommend to do while in prague. also had a great driver Evzen who looked after us and was great to chat to

👍


Super experience! Nous avons tirer avec 5 armes, c'etait excellent. Très bien organisé


My couple and I went for a shooting range morning, Evzen, our transport and instructor, could not be a better guy :) really nice weapon explanations and treatment from all the team. Highly recommendable!


Had a great time at the shooting range, adrenaline pure. Shot an AK47, uzi, sniper and some more... Holy cow... Totally worth the money


Enjoyed the shooting range very much! Thanks for the amazing time :)


We've had such a good day! We booked a 3 gun package and added extra guns on arrival, Our driver Tony was brilliant. The shooting experts were great guys, professional and safe...I'd recommend to anyone thinking of booking! Communication has been faultless with no issues at all with this company, Thank you, it was my best birthday present


The gun range tour was lots of fun, the staff were friendly and everything was nice and simple.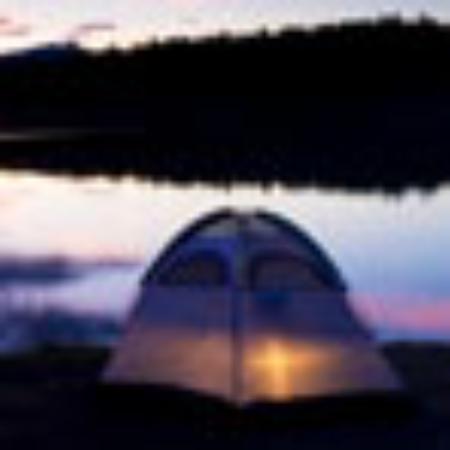 Awesome day at the shooting range! We got the VIP package and it was well worth it! The guys really looked after us with transfers to and from our hotel and helpful advice on the firearms and the correct use of them. Thank you for a memorable day! Kieran from Australia.


It was a great experience, very professional as well as personalised at the same time. Would strongly recommend.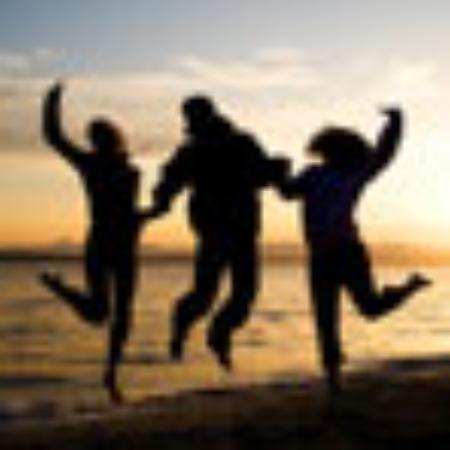 Excellent service provided. Arrived on the botton for pick up from our hotel in a lovely air conditioned van. Went for the big five pack at shooting range. Well briefed before hand and ezvan was very helpful through out the shoot. Dropped back to hotel after. Highly recommend!


Замечательный сервис! Незабываемые впечатления от программы Top 10 ;)


I've truly had an great experience! After calling them for the reservation I've received the confirmation on my phone about the pickup time and location as well as how the payment could be made. After pickup it was about a 45 min drive to the shooting range. An brief explanation about all the different guns and calibers followed. I had the 10 gun package which included a nice varirity of handguns, smgs, assault rifles and a sniper rifle. To top it all off there was also a 12 gauge pump action shotgun!! I would definitly recommend this! Especially if you've seen the city allready and would like something totaly different for a change. Ps. Check out the video im about to post for a better impression.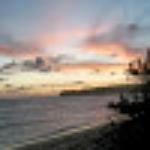 Was a great experience with Evzen! They were right on time for pickup and the man knows his firearms. Would surely recommend this company and it's activities to all. Prompt, efficient and friendly!


My boyfriend booked the Shooting Range experience for me as a birthday surprise and it was awesome! I highly recommend it for anyone who hasn't shot a gun before as it is an amazing experience. Would defo go back again when back in Prague! Staff were lovely and we were picked up from our hotel and dropped back which was great! 5 stars it is!!!


Best day! definately a must do for the outdoor shooting range. All the guys were great and very friendly. Thanks Tony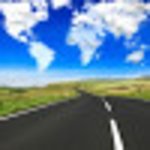 It was a very great experience, the range staff and especially Martina was professional and very helpful to accommodate our other activities timing. A big thx!!!


Great group. Very helpful and flexible. Really enjoyed the shooting. 100% recommend the bigger packages we did the top 10 and loved it


For our weekend in Prague we trusted Magical Prague. The organization was perfect. Petra and Bob our guides were very friendly. We were able to enjoy the outdoor shooting stand thanks to beautiful sun. We returned to France with beautiful memories Thank you to your team !! Super week-end passé à Prague, Pour un enterrement de vie de garçon nous avons choisi d'aller tirer avec des armes. Magical Prague s'est occupe de tout : un bus est venu nous chercher, nous a déposé au stand de tir puis nous a ramené à l'hôtel ! Bob et Petra nos guides étaient tout simplement géniaux ils nous ont donné plein de bon conseils pour le reste de notre séjour. Je recommande !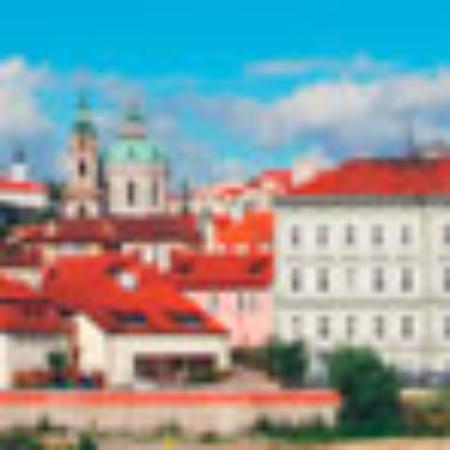 For our weekend in Prague we trusted Magical Prague. The organization was perfect. Petra and Bob our guides were very friendly. We were able to enjoy the outdoor shooting stand thanks to beautiful sun. We returned to France with beautiful memories Thank you to your team !!


We did skydiving and gun shooting both experiences were really amazing . Martin and tony gave us a very warm reception


Top marks. Second time I've used them and both times GREAT communication via email, txt and in person. GREAT experience each time. This is how customer service is done correctly. I will use again and again when I come back. Thanks to all staff I dealt with.


The trip to the shooting gallery was a highlight for those who like something different with excitement, recommend it


Top Shooting was brilliant. would highly recommend


Booked the shooting range experience one day ahead, paid and got the confirmation the same evening. Had a fantastic couple of hours together with my significant other and two British gentlemen. We purchased the top ten package, which included a boatload of different pistols, a couple of rifles and two revolvers. Unfortunately, the Czech sa58 was not included in the package but I was able to purchase 10 rounds with it for a reasonable sum. Overall it was a great experience with competent instructors and a welcoming environment. Will definitely recommend all my friends to this place if they ever travel to Prague. Thanks!


Ordered the vip package on the shooting, His instructions were very clear and precisely. Safety paramount. One of the best shooting trips I have been on.


It's a great experience for whom love shooting and willing to fire guns for the first time!


my Brother and I took part in the shooting range activity. We could not fault any part of it. The staff were very friendly and professional. A definite recommendation.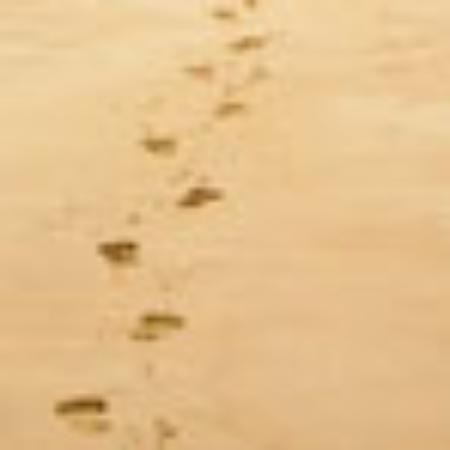 my Brother and I took part in the shooting range activity. We could not fault any part of it. The staff were very friendly and professional. A definite recommendation.


Super fed oplevelse. Et besøg på den indendørs shooting ranch. Det er 2. gang vi prøver den store pakke hos det her firma, og det kan klart anbefales. God introduktion til de 13 forskellige våben og alt foregår i trygge rammer.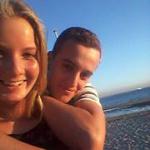 Booked the VIP shooting package as a surprise for my boyfriend and the ladies package for myself. I had 3 small caliber guns which were perfect for me and my boyfriend got to shoot 13(!) different weapons. It was our second time at a shooting range and we had fun. It's about a 30-45 minute drive from the city center to the range.




I booked the Rookie package, ...wish I'd booked more. Don't get me wrong it was awesome to fire AK-47 , Uzi, pump action shotgun and Magnum 357 and the guys were super professional from the hotel pick up to the training, just wish I'd booked more. If you're in Prague don't miss doing this.


Brilliant experience ! Great staff , very knowledgable would definitely recommend to anyone visiting Prague


We had a great day out shooting. Picked up from out hotel and brought to the range. The Instructor was sound, and returned to our hotel after. Highly recommend this company!


We werden bij het Hotel opgehaald door een busje. Na ongeveer 40 min rijden kwamen we aan bij shooting range. Hier kregen we eerst uitleg met welke wapens we gingen schieten. Vervolgens mochten we schieten. Na het schieten werden we weer bij het Hotel afgezet. Wij hadden Five Pack geboekt. Goede service en goede uitleg!


Such a fun experience, the staff are friendly and very helpful, I got to shoot guns I've only seen in the movies or Call of Duty, :D... You must do this if you visit Prague!


bra transport mycket kunnig personal och trevlig inte sista gången vi tänker besöka detta stället om vi åker till prag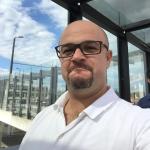 once in a lifetime experience, very exciting, adrenaline rush and you can shoot the guns you always see on tv.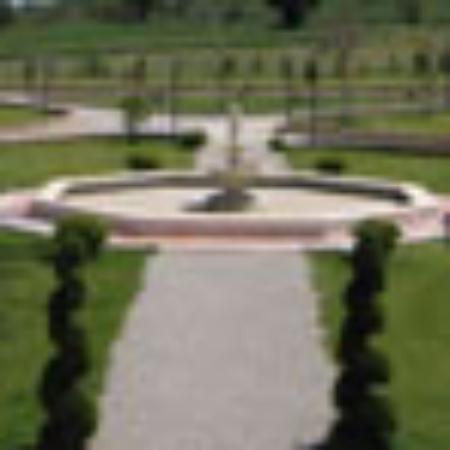 We booked a shooting experience and Bobsleigh through this company for two people. The communication, organisation and activities were brilliant! We were picked up from the hotel by a very friendly driver, taken to both events and dropped back off at the hotel. All for a very reasonable price. If you're visiting Prague these activities are a must! Thank you very much! Matt!


I'm profoundly deaf and the 2 chaps were excellent and made everything really easy for me to understand. I will return again next year


AWESOME! My son and I needed to get out of the 35 degree heat in Prague and found this opportunity. Pick up from hotel in very nice car by good driver. Later driven back in same car by same driver. Arrived at the remote and beautiful shooting location where the instructor was very professional. Safety and comfort before shooting. Great shooting - taking our time. Just WAUW!


We booked a shooting package. The instructor picked us up in time and we were transferred to the shooting range in a very modern and comfortable van. The two instructors present at the facility were very kind, friendly and patient. It was interesting to experience the impact and shooting behaviour of the various weapons that they offer there. Definitely recommendable!

Good shooting experience! I recommend it and I would repeat.


Good experience and service! Easy to book, pick up and drop off at the hotel. Good instructor at the shooting range.


It was my first time at a firing range so I was very nervous but once I done it I really enjoyed it. I got to shoot the sniper gun which I really enjoyed. And my boyfriend had a good early birthday present so thank you very much for a great afternoon 5*****


Heute ein Shooting gebucht, pick up direkt am Hotel, guides wirklich nett und wirklich keine weiteren versteckten Kosten. Kann ich empfehlen, ist ne Erfahrung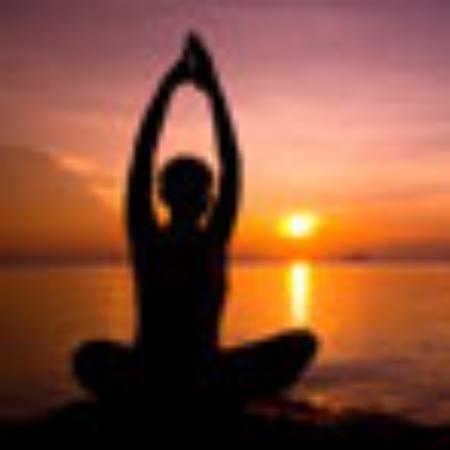 Hi! I booked my shooting trip with that company and I can say overall I was very pleased by the service I received. Pickup and drop-off from and to my hotel worked out flawlessly. I had a very pleasant conversation with the driver. The range was very tidy and the service there was great as well. Everybody was very friendly. I totally recommend that company!


Went shooting yesterday it was amazing fun ,great service by this company picked up and dropped back to the hotel ,well worth a visit 5


A really good day out, The instructors make sure safety comes first on all activities, Instructors were brilliant and totally laid back, they explained everything about the weapons you will be using, but you are under no pressure to rush your shooting.. I'd totally recommend this to anybody going to Prague. Many thanks for a brilliant day folks.. when we return to Prague we'll definitely be booking a return visit..


Awesome experience, 1st try, nice try

😊

Nice instructor. 5 stars !


Had a blast shooting everything from pistols and revolver, to shotgun and sniper rifle. The crew was super easygoing while maintaining a very high gun safety level. In our group we had complete novises, who with instruction, got some very fine groupings. And even for people with experience, there was a lot of awesome weapons to try. The pick up and drop off, was so smooth and easy :)


Perfect! Since the beginning they were helpful, practical, fast and polite. The van arrived basically on time and it took the exact time to get there as we were informed. The instructors were great! Kudos to Bob! He was unexpectedly fun! It was a different experience - shooting range - and we appreciate the help off all the crew! #inbobwetrust #superhelpfulmartina




It was excellent fun when we went for shooting. Once in a lifetime experience :)


Really good experience shooting for the first time.


Excellent experience shooting! Loved it and everyone was friendly. Would definitely recommend it for anyone!


5* Rating. The instructor very helpfull. Great experience overall




I did the shooting range, Big 5 guns. Absolutely loved it. Being from Australia, it's impossible to get my hands on these guns back home. I would definitely recommend this to anyone visiting Prague who wants to get their shots off!


Booked last minute shooting, picked the top 10 guns got transfers from hotel to range great guys very friendly and great guns had a brilliant time big thanks to all to who made us feel welcome. Thank Highly recommend.




Dear Martina and Kristina, last week I went shooting and it was uber cool, thank you for all your help with the reservation. The driver Bob was an excellent guide and really sympathetic to every dumb question tourists were doing during the way to the range and back. Sorry for not writing earlier, I had limited access to internet. Hoping to see you guys on next time in Prague!


Could not recommend this enough. Booked shooting. Picked up from hotel, brought to venue and had the best experience out there. The instructor Vladimir had excellent English. Really enjoyed it!


great fun, great selection of weapons and great value


Was great to go shooting in Prague. Great opportunity to shoot some amazing powerful weapons. The hosts are very kind would definitely recommend


First time shooting and what an experience here! Brilliant value with pick up to and from and a complimentary pint at the end to help ease the adrenaline rush. Safety is first here with clear instructions before and during it. The driver Vladimir is the man!


Me and son went today on the Big 5 and it was awesome!!!


Had a great time at the shooting range! The barry burton magnum being the highlight. Though it's about an hour journey too and from the city, it's totally worth it. Especially as they do pick up and drop offs so no need to worry about public transport.


Went shooting yesterday and it was a great time! Great people, I felt safe, and they were fun to talk with. Pickup from hotel went smoothly, and they dropped me in the city center onthe way back. Great service!


Great experience, great service. I would definitely recommend anyone to try this out if they're visiting Prague. The shooting range was a great experience and I'm most likely coming back there the next time I'll be in Prague. 10/10


I went shooting today with my boyfriend. It was crazy fun. We had an amazing time. From pick up to drop off our everything was awesome!


We went shooting yesterday and it was incredible! They did everything for us, taking the hassle of organising transport etc away so we could just thoroughly enjoy the experience. The instructor was amazing, I've never fired a gun and he explained everything perfectly and prepared me for an experience of a lifetime. We also were able to have a mini photo shoot with the guns afterwards which topped off an incredible day :) would highly recommend to anyone who will listen We also went bungee jumping with magical Prague/Enjoy Prague. It was insane!! They picked us up on time, we had plenty of chances to stop on the way there to get drinks etc. Our guide was lovely and took pictures for us and stopped at some beautiful scenery points. The team were very professional and made us at ease for the jump. I even forgot my coat with my belongings in it and they have done everything they can to ensure it gets back to me! These people are amazing. I couldn't thank them enough!!! Please use these guys if you want to have an incredible experience in Prague!!!


Went to a shooting range, it kicked ass! The guys were pretty friendly and made sure we stayed safe. Great experience!


Went for the shooting (top 10 pack) and must say it was an amazing experience. The whole trip from pick up to drop off was superbly coordinated!! Thanks guys :)


My girl friend and me went shooting, the expérience was great ! Fast response times, pick up and drop off included, the instructor was clear and friendly. For the price, no regrets at all !


Transport on time Instructor good English speaking Very clear instructions and over view on all guns Go back in the morning


Amazing time here, we loved the shooting range experience...

We were a group of 24 guys having a weekend in Prague. The organisation was made much simplar by the people at magical Prague. Everyone was very friendly and helpful. Nothing was too much trouble for them! We did the skiing and the shooting. Both went off without a hitch, everyone had an amazing time! Thank you Kate, Vlad and everyone else!


Shooting was excellent , guys were very helpful


Shooting was so much fun! Definitely worth doing.
More about Shooting Range
You'll get the feel for the power, sound, and accuracy of many fantastic guns and you'll love putting these cool guns on target. REALLY!